Lazar provides accurate and culturally appropriate written translations in over 150 languages.  We work in a wide variety of disciplines including medical, legal, military/defense, education, government and community outreach. 
All of our translations are completed by professional human translators and go through the Lazar Quality Assurance Process to ensure that they are error-free, culturally & idiomatically appropriate to the target audience and faithful stand-alone versions of the original. 
Lazar understands that translation is not only about exchanging one word for another, but rather a part of the larger goal of ensuring that the lines of communication between individuals and agencies are always open, regardless of cultural or linguistic differences.  Lazar Translating & Interpreting is committed to assisting public and private agencies in communicating with and interacting with people of various cultures, backgrounds and languages
Even translations which are "accurate" may not have the intended effect if the linguists involved are not culturally competent.  Cultural competency signifies an understanding of the differences between cultures as well as the set of skills required to bridge this cultural and linguistic divide.  What sounds humorous in one language, may come off as trite in another.  What sounds like plain spoken wisdom to one linguistic group my sound patronizing to another.  Our linguists are not only well familiar with the nuances of their native language and culture, but are also highly skilled in American culture and English writing styles.  Their understanding of BOTH cultures and languages leaves them well equipped to create a translated document that not only communicates the facts of the original but that also strikes the correct cultural tone.  Our linguists will help the client avoid misunderstandings and cultural missteps by taking into consideration the cultural context of the target audience and translating the material appropriately.
Lazar works on a wide variety of documents including: 
•     Marketing Brochures
•     Employee Manuals
•     Public Outreach Materials
•     Technical Manuals
•     Medical, Clinical Research and Healthcare Documents
•     Customer Satisfaction Surveys
•     Business and Financial Statements
•     Corporate Legal Documents
•     Birth Certificates and Driver's Licenses
                           and more!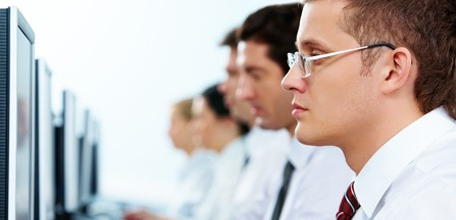 ---
Transcreation
Transcreation is a process that involves the adaption of new content in order to reach your target audience as opposed to just translating the existing material. Transcreation may include copywriting, image selection, font changes, and other types of transformations intended to tailor the message to the target audience.
Unlike translation or localization, transcreation captures the emotional intent of the message, ensuring that content will be successful in any country or with any culture.
Content which transcreation services work best with include:
•     Tag Lines
•     Advertisements
•     Website Copy
•     Flyers
•     Posters
•     Branded Messaging
      and more!
With the goal of transcending the boundaries of language and culture, we at Lazar, adapt your content to a specific locale while keeping the same style, tone and intent of the original copy. Transcreation services are available in over 150 languages and Lazar's transcreation specialists are experts in linguistics, advertising, graphic design, and creative copywriting.